With the end of the tough corona restrictions and the allowance for vaccinated, recovered and tested people to travel and meet again, our customers have approached us directly. A very strong desire from their executives and employees to finally meet again in person has accelerated our kfu business very quickly. We are all fully vaccinated and very happy that our pipeline has been filled so fast!
And we are full of energy: Winning people over for lasting change!
Thank you very much for your trust in our services!
COVID has also hit kfu. From mid-March to the end of June, almost all of our customers have sent their employees to the mobile office.
As you might know, we work very interactively with people. Already during our last workshop in mid-March we had to consider the then brand new distance rules. In consultation with our customers, we were able to do this successfully – more precisely, without any infection. In Q2, practically no session took place; we used the time and consistently adapted our seminar and workshop concepts to the distance rules.
Back to work: We continued on time on July 1 – everyone involved was happy to get out and discuss and decide on new directions. Since then, online sessions have been supporting established teams in parallel/on top. All participants appreciate the fact that we demand the observance of the distance rules! And we are happy to be able to support our customers again. Thank you very much for your trust! Looking forward to our next sessions to come!
Projects with international teams in various countries
In 2019 kfu lead several very successful international projects: After a merge we helped, for example, that British, Dutch, Swiss and German executives and employees strived hard in a strategy project and now believe with full conviction in their jointly developed future. We have achieved similar results in several Franco-German projects.
In these processes, we regularly show that the mathematical certainty of 1 + 1 = 2 is extended when we bring the key people on both sides together and work with them to set the course for the future: 1 + 1 can easily become 3 and more!
Please contact us if you want to know more.
With 3D-printed glasses like these, curiosity and clear vision are pretty much guaranteed.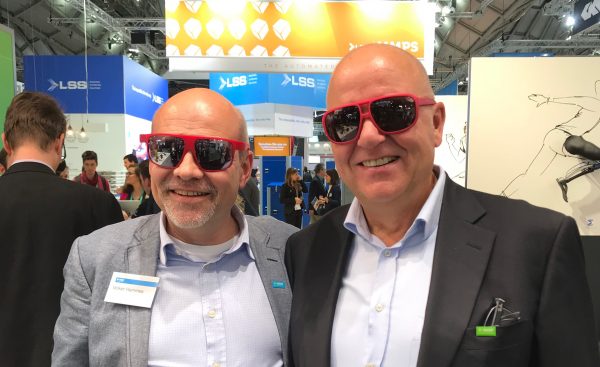 Stay curious! This was the banner under which the team at BASF 3D Printing Solutions enjoyed a very successful presentation at formnext, THE major European trade fair for this sector.
BASF New Business is becoming an ever-bigger player at 3D Printing Solutions. Since 2016, kfu has been actively supporting this young, highly ambitious and rapidly growing team in professionalising its customer interactions. We thank you for your trust! We look forward to continuing our journey together… and will retain our own sense of curiosity along the way!
Are you curious? Take a look at what is possible with 3D printing.
We are very pleased to welcome our new customer Wayss & Freytag Ingenieurbau AG, we will support them in the area of purchasing.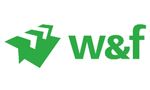 For one of our most valued and longstanding partners we are active again. Since 1999 we work together with BASF Coatings headquartered in Münster in different subject areas. For 2 years our cooperation has intensified again and we look forward to many interesting projects.

kfu very much welcomes our new customer Schmitz Cargobull. We are looking forward to supporting this innovative company and European market leader in the trailer business!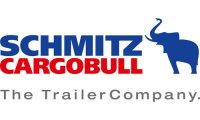 We are very much looking forward to supporting a Global Player in 3D-printing solutions in developing managers and staff with the goal: Professional VALUE ADDED SELLING in 3D-Printing. Typical for kfu: All workshops and seminars are very much in step with actual practice, interactive and tailored to technology and customer target group demands. The program will be rolled-out internationally in North America and EMEA. A fascinating challenge!
A warm welcome to our new customer Poppe GmbH. We are looking forward to an exciting project in Gießen.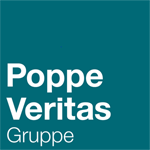 A warm welcome to our new customer Zeller+Gmelin GmbH & Co. KG. We will support this innovative company in its Strategic Business Development!

kfu is looking forward to supporting a Global Leader in Pigments business in jointly developing appropriate ways to strategy-compliant HUNTING of GROWTH OPPORTUNITIES. All workshops and seminars are tailored to regional demands and rolled-out globally in North America, Asia and EMEA.
Acting in conjunction with Eurotriade France we successfully carried out our proven intercultural workshop for a French group of Normandy which is – at present – setting up a production facility with locally employed workforce. The objective of the workshop was a sensitivity training for the French personel in regard of cultural differences and the problem-solving approaches between Germany and France.
Here is the "Feed back" after the workshop: "It's a pity that this workshop didn't take place much earlier. We could have avoided a lot of misunderstanding and problems with our German customers, too, whom we supply yet out of France!"