kfu – your partner for professional change management
If you really want to change things, we are your partner!
We consult/coach in a different way.
We actively involve key people at all levels.
Your managers and employees will feel that we do not hide behind abstract concepts and methods, but really understand their business.
Together we can develop tailor-made, tried and tested concepts and help you with their sustainable implementation.
In this way, we win over everyone involved, often even worldwide.
"I just started my new role and I feel very lucky to get such a professional and high-quality Hunting Growth Opportunities seminar. …"
"Throughout the last years you were an invaluable source of new creative ideas and structured approaches, helping different units of our company to excel. …"
"I really enjoyed the seminar and feel that it is an excellent way to grow and improve our team's abilities both with customers and with each other! …"
"Thank you for making Monday one of the most important days for our business…the business "partnership" BASF and its Distributors have will be dramatically enhanced …"
"kfu has helped me exceptionally to solve an almost irresolvable issue.
Many thanks again! …"
"Clearly, the seminars were a tremendous leap forward for our group and we greatly appreciate your efforts. …"
Our approach is holistic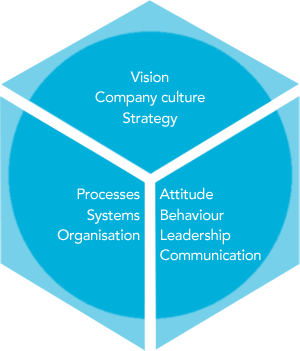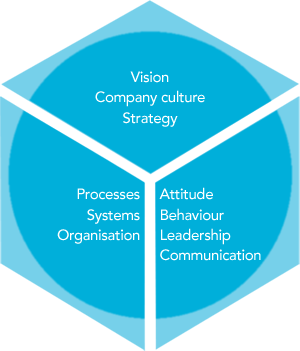 Spectacular methods and superb promises?
Standard surveys in order to safeguard past measures? None of that with us!
We work out the answers to today's questions conjointly with you.
We point out opportunities for change. Open and explicit, clear standpoints and tailor-made strategies, which we work out collaboratively on par with you. A business is more than just an arrangement of structures and operational procedures. It is a sensitive system. All of its sub systems interact.
All parties involved affect one another.
This is why our approach is a holistic one:

Winning people over for lasting change

Our core areas of consultancy and coaching
Strategic business development
Developing and implementing successful strategies in a practical way
Strategy-compliant market and customer handling
Hunting Growth Opportunities
Strategic managerial succession
Professionalization of managers and employees
Irmgard Knes

CEO and Office Manager
"Do you have questions or wish more detailed information?
Either call me or my colleagues directly or write us a message"
kfu
Knips + Friedmann
Unternehmensberatung AG
Geroldsecker Straße 10
77933 Lahr-Reichenbach
Germany